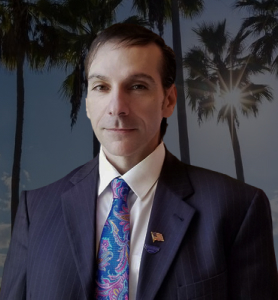 Workplace-based discrimination, including discrimination against disabled people, is against federal law. Unfortunately, this doesn't stop many employers from breaking the law to not only allow things like disability discrimination to take place at work but also actively participate in the isolation of an employee due to their race, gender, or disability status.
If you or someone you love is an employee subjected to workplace discrimination due to age, nationality, religion, or disability, here's what an attorney from our experienced Long Beach employment law firm can do for your family.
How Our Long Beach Discrimination
Attorney

Can Help You

Discrimination and prejudice in the workplace aren't just uncomfortable — it's dangerous. "Locker room talk" and similar no longer qualify as "just a joke" when violence against women and minorities increases on a daily basis.
If you are a worker who has been subjected to discrimination while working in California, an experienced workplace discrimination lawyer can help you:
Better understand your worker's rights and employment laws that apply to you.
File a claim against your employer for racial discrimination, wrongful termination, etc.
Navigate the complicated justice system.
Negotiate a favorable settlement with your employer outside of court.
Stand up for your rights and the rights of employees in the workplace.
Provide attorney representation during court hearings.
Long Beach Discrimination Laws
Under both federal and state employment law, employers may not:
Refuse to hire someone due to their race, age, disability status, etc.;
Fire someone for getting pregnant;
Make jokes about or comment on a person's legally protected status;
Only give raises to people who appear to be a particular race;
Give the hardest or least desirable work tasks to people of a specific race; or
Segregate, harass, or otherwise isolate someone at work based on their protected status.
If they do, employees have the right to seek justice by taking legal action against the person who discriminated against them with the help of an attorney from a Long Beach employment law firm.
Types of
Workplace

Discrimination Claims

There are many types of discrimination against employees in the workplace, including but not limited to:
Age Discrimination

If you are over the age of 40, you should not be treated differently at work due to your age. You must be provided the same compensation, type of work, and advancement opportunities as people younger than you with the same or similar qualifications.
If you are fired, it cannot be only because of your age, and your employer will have to document some other performance-based reason to comply with discrimination laws.
Disability Discrimination
The Americans with Disabilities Act (ADA) prohibits business owners, managers, and supervisors from mistreating people they employ who have a physical or mental impairment.
Businesses must provide disabled employees with reasonable accommodations for their condition. They may not fire, demote, or otherwise penalize someone with a disability simply for having a condition that requires accommodation.
Suppose you are someone with an impairment, and you've been subjected to prejudice or segregation on the job due to your disability. In that case, you should contact competent disability discrimination attorneys in your area for guidance on what to do next.
An attorney can help familiarize you with disability statutes and provide the legal representation you need to move forward.
Gender Discrimination

Beyond discriminating against someone with a disability, businesses may not treat someone differently based on their gender or the gender they identify as.
For example, a person cannot be refused employment or fired based solely on the fact that they identify as a gender different from how they stereotypically appear.
Racial Discrimination
Racial prejudice is alive and well in today's workplaces, making it more difficult than ever for minorities to find gainful employment.
However, these actions are clearly against the law. Workers may not be treated poorly because they are perceived as a certain race, nor may they be refused the same opportunities as white workers.
Sexual Orientation Discrimination

It's also against the law to discriminate based on sexual or perceived orientation.
Suppose a worker comes out as a member of the LGBTQ+ community or a supervisor thinks they may be. In that case, they cannot be demoted, terminated, or denied the chance to advance within the company solely for this reason.
Religious Discrimination
Workplaces are also prohibited from discriminating against people of certain religions. All citizens of the United States are afforded religious freedom, which extends to private workplaces.
For example, a business owner or manager cannot ask someone to remove religious garments at work or prohibit them from praying. If the person's religion mandates that they don't cut their hair, a manager cannot fire them for not keeping their hair short.
Proving Discrimination in Long Beach, California

Proving things like disability discrimination, racial discrimination, or the denial of reasonable accommodations requires substantial evidence against the employer who allegedly violated the law.
Unfortunately, many employers do a good enough job of concealing their discrimination against people of a particular race or an employee who has a disability that it's not easy to prove that the action the employer took was, in fact, discriminatory.
For example, employers who fire employees for reporting harassment can easily say that the employee wasn't a good fit, showed up late, or couldn't perform the required tasks.
Very little evidence that the employee was fired because they reported the employer for harassment exists in most of these cases, leaving clients with their word against their employer's.
Legal Process for Discrimination Claims
Suppose you take a stand against an employer for violating your workplace rights, discriminating against you for a disability, or creating a hostile work environment. In that case, you can secure compensation. This depends on the circumstances of your case and if you can prove that you or other employees were discriminated against based on skin color, identity, race, color, or disability status.
However, there's a legal process you must follow, which usually requires the help of an attorney and can take several months or even more than a year to see through to the end.
This can be intimidating for workers who won't see justice for long. However, a qualified attorney with plenty of experience advocating for people like you can help make this process as smooth and straightforward as possible.
Compensation for Discrimination Claims in Long Beach, CA

A qualified Los Angeles, CA, workplace discrimination attorney could help you pursue a favorable settlement if you were subjected to illegal or discriminatory actions while on the job.
If you were the victim of disability discrimination, sexual orientation, religion, or any other protected employment status, our team of experienced disability discrimination attorneys could help you navigate the difficult process of standing up for yourself as a person as well as other people with disabilities who regularly get shown prejudice in employment situations.
Contact Our Experienced Discrimination Attorneys at JDW Personal Injury in Long Beach, CA for a Free Consultation

Suppose your employer is biased against you due to your race, religion, or disability status. In that case, it's important to understand your rights under California law and how employees can hold discriminatory employers responsible for the harm they cause on and off the job.
At JDW Personal Injury, we can help you file a claim against your employer for violating state law and neglecting their responsibilities to employees as a California employer.
Whether you have a disability and were denied an opportunity offered to other employees due to disability discrimination or your employer engaged in direct harassment at work, you should consult a reputable law firm that can help.
JDW Personal Injury understands how California law applies to employers and can help guide employees through holding business owners and managers accountable for disability discrimination, racial prejudice, and other discriminatory behaviors that isolate minorities and create a harmful work environment.
We also represent clients filing sexual harassment, wrongful termination, and other employment law claims. Our team of caring, zealous legal professionals will advocate for your best interests in court or out to ensure that you receive the fair and equal treatment guaranteed by law.
With affordable legal fees and a solid track record of success, the compassionate and zealous employment law attorneys at JDW Personal Injury can help you with your Long Beach, California disability, gender, age, religious, or racial discrimination case.
Long Beach Discrimination Cases FAQS
What evidence is needed for discrimination?
To prove things like racial discrimination or disability discrimination, you will need to have proof that your employer engaged in illegal behavior prohibited by the state of California, such as:
Refusal to provide reasonable accommodations for people with disabilities;
Preventing members of a certain race from obtaining the same advancement opportunities as people of another race;
Allowing a hostile workplace;
Excluding workers of certain races, religions, genders, etc., from employee activities or job perks; or
Only offering employment contracts to people of a specific race.
How long does it take to win a discrimination case?
Like legal matters, discrimination cases can take months or even years to resolve. The time between when a person files their initial claim against their employer and when a California court decides the outcome of their case varies greatly depending on the situation and the amount of compensation being sought.
Call the experienced racial and disability discrimination attorneys at JDW Personal Injury for a free consultation to discuss your case with a qualified Long Beach employment lawyer now by dialing (562) 568-7831.
Our worker's rights attorneys are available now to answer questions and help you understand how discrimination laws apply to you.