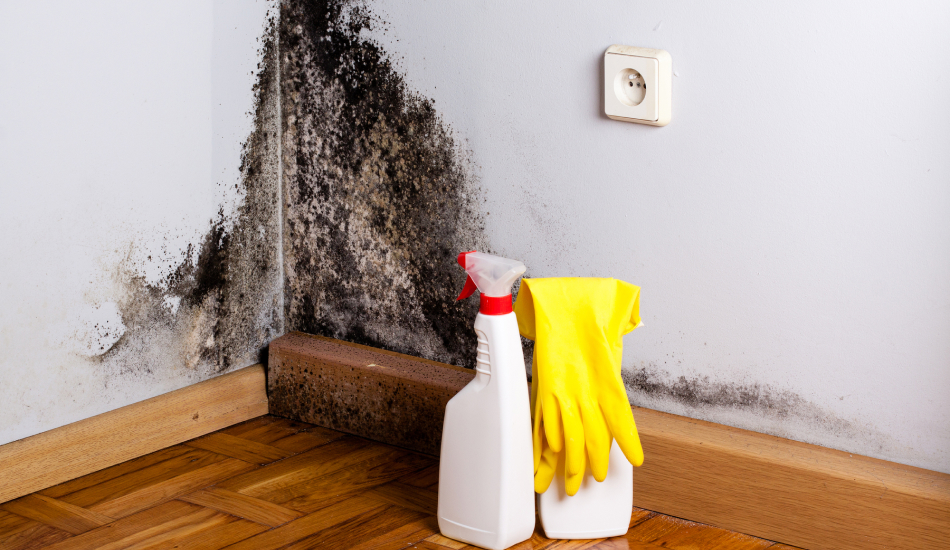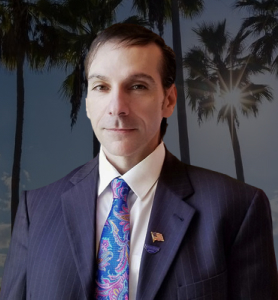 Dealing with toxic mold at home or work is stressful, time-consuming, and potentially even dangerous to your health. If you or someone you love were exposed to harmful mold spores and suffered health problems, you might be entitled to file a claim for monetary compensation for the damages you suffered. Our Los Angeles mold litigation attorney at JDW Personal Injury can help.
Continue reading to learn about toxic mold cases and the health problems they cause or to find out if you have a potential case.
Secure Legal Representation From Our Los Angeles Toxic Mold Attorney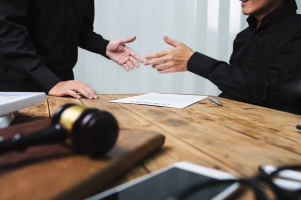 At JDW Personal Injury, we represent mold exposure victims and their family members. If you've suffered negative health effects caused by coming into contact with toxic mold spores, the first step is to seek legal assistance from qualified attorneys who are well-versed in helping clients harmed by dangerous molds.
Our experienced California mold litigation attorneys can work with you to determine the presence of certain types of mold in your home or workplace. They can represent you in a lawsuit if you can't reach a fair settlement during negotiations.
We offer a free consultation to make it easy for potential clients to ask questions and learn about the legal process of filing a mold exposure claim.
What You Need To Know About Toxic Mold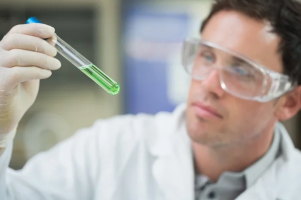 Toxic mold is common in the warm, humid California weather. Unfortunately, it's also responsible for many property damage and health problems.
Below, we discuss the causes of mold growth and exposure, how to identify different types of molds, and potential health issues if exposed.
Definition of Toxic Mold
Not all mold spores are toxic. Mold is commonly found in damp areas like basements and bathrooms, where water damage is more likely to occur. Many types of mold aren't dangerous to be around and only need simple cleaning to remove.
On the other hand, toxic mold releases mycotoxins, a harmful substance to animals and humans.
While this substance is mostly found in rice, cereals, beans, and other grains that haven't been kept cool and dry during storage, it can also grow in walls, ceilings, cabinets, kitchens, and bathrooms where there may be water damage.
Common Types of Toxic Mold
The following are the five primary types of harmful mold:
Aspergillus: Prolonged or excessive inhalation of this mold can cause severe bleeding in the lungs
Cladosporium: Like most molds, exposure to Cladosporium causes allergy and asthma symptoms. In severe cases, infection may occur.
Fusarium: This mold can cause skin infections and, in large amounts, can result in acute toxic effects
Penicillium: Although this mold produces some antibiotics, uncontrolled exposure can have carcinogenic effects.
Stachybotrys: The most dangerous mold on this list, primarily known as "black mold," causes immune system suppression and serious illness.
Health Effects of Exposure To Toxic Mold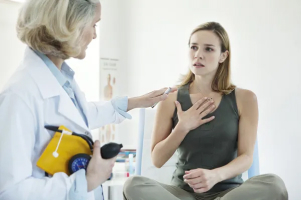 Mold issues can cause several different health problems that vary between people. As mycotoxins are breathed in, the immune system becomes activated, producing allergy symptoms that range between mild and severe.
These health problems can include but are not limited to:
Headaches;
Runny or stuffy nose;
Sneezing;
Watery or itchy eyes;
Asthma attacks;
New onset allergies or asthma;
Coughing;
Itchy skin;
Fatigue;
Wheezing or difficulty breathing;
Chronic pain;
Tightness in the chest;
Nosebleeds;
Confusion or memory loss; or
Shifts in the mood.
Causes of Toxic Mold Growth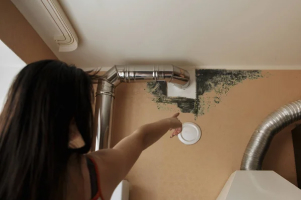 Various kinds of molds can grow and thrive in homes and businesses in California, especially those closer to the coast, where it's more humid.
Anywhere that is warm, moist, and dark can begin to accumulate mold, and it's hard to know whether or not it will be one of the five toxic kinds mentioned above.
Some of the most common causes of harmful mold growth include:
Poor air ventilation in basements and bathrooms;
Water leaks;
High outdoor humidity;
Flooding; and
High-cellulose materials like cardboard and drywall.
Our law firm can help you determine the exact cause of the mold in your home or workplace so that you can hold negligent parties responsible for the outcome of their actions.
Legal Claims for Toxic Mold Exposure in Los Angeles
If you or a family member were exposed to harmful mold in your building, filing a legal claim can help you recover the cost of medical bills, time spent out of work due to mold-related illness, and even new belongings if yours were subjected to water damage from flooding or leaking pipes.
Depending on the circumstances of the exposure to harmful mold and the various elements involved, you may be able to file one of the following claims:
Personal Injury Claim
You may get indemnities for some of your expenses by filing a personal injury claim. This allows you to hold the party responsible for your exposure to mold accountable for negligence and reimburses you for the costs of your medical care, any time you were out of work due to your illness, and even funeral expenses if your loved one died as a result of mold exposure.
To file, reach out to an experienced mold injury attorney. Qualified lawyers in tort law can help you go through the legal process and understand the laws that impact your case.
Property Damage Claims
If the mold ruined any of your things, you may be able to file a property damage claim. However, this depends on what property was damaged and how it came to be damaged.
You must demonstrate that your property was in good condition before its mold exposure and that the damage couldn't have been from anything else, like an accident.
An established Los Angeles law firm can work with you to file the claim and negotiate with the other party's insurance company to obtain fair compensation for the harm done to your belongings. Your lawyers will examine several factors to determine the best approach and how to use the law to your advantage.
Landlord/Tenant Disputes
A property landlord is legally required to keep their rental property free from known hazards, including toxic mold.
Suppose a landlord fails to do so, and a tenant can prove the landlord negligently allowed the building to fall into disrepair. In that case, the landlord may be held financially responsible for harm caused by the mold.
Insurance Claims
You can also file with your homeowners or renters insurance company, depending on what's covered under your policy.
Your attorneys can work with the insurer to reach a satisfactory settlement without litigating your case, helping you get the compensation you need to recover from health issues and damage to your property caused by mold.
If the law firm you hire is unsuccessful at negotiating a fair settlement, they can represent you in court and present evidence to prove your mold injury case.
Steps To Take if You Suspect Toxic Mold Exposure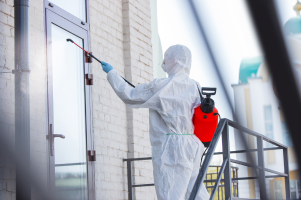 Suppose you suspect you may have a legal claim for toxic mold exposure. In that case, there are several steps you need to take to protect your right to financial compensation for damage to your property, lost wages, medical bills, and other related expenses.
Below are a few actions you can consider taking to prepare for toxic mold litigation in the future:
Document the Issue
A crucial aspect of a successful toxic mold exposure claim is documentation. You need to have clear records of when you were first exposed to the mold when you noticed the presence of mold in your building, and any medical issues you have experienced in the months following.
Seek Medical Attention
Obtaining medical care for exposure to harmful molds is also imperative as soon as possible after you begin experiencing symptoms.
You can be confident that the other side will do everything possible to discredit you, including suggesting that your symptoms weren't serious. If there was any delay in your medical care, this may be used to support that theory.
Just like if you were in a car accident or had some other serious injury, go to the emergency room or make an appointment with your doctor to be seen when you start noticing health issues.
You should also ask for printed copies of your medical records that you can keep in a safe place until your mold attorney needs them.
Report the Issue to the Appropriate Authorities
Aside from contacting qualified mold attorneys after dangerous mold spores harm you or a loved one, you must also report the problem to the right authorities.
First, you'll want to notify the LA Health Department and request that someone come to your home or place of work to document the presence of mold.
Then, you should contact the Environmental Protection Agency (EPA). Call the Occupational Safety and Health Administration (OSHA) if the mold is at a job site.
These agencies can investigate your landlord or employer for negligence and order them to remove the mold and clean the surrounding area.
If this doesn't happen, these agencies may impose a fine or even order the property to be vacated until the mold issue has been remediated.
Contact a Los Angeles Toxic Mold Lawyer
Feel free to contact a California dangerous mold law firm that can help you without hesitation. JDW Personal Injury will advocate for your rights and pursue the full and fair reparations you and your family deserve.
Statute of Limitations for Los Angeles Mold Cases
Like most other states, California has a statute of limitations for toxic mold litigation. This means you only have a certain period to seek compensation for mold exposure.
If you don't file a lawsuit before the statute of limitations expires in your case, you could forfeit your right to hear your case.
California's statute of limitations for mold exposure cases is three years from the date you were first exposed or when you learned about the issue. Call a qualified toxic mold attorney before this date passes to ensure you have enough time to complete the paperwork and gather evidence to support your case.
Types of Damages You Can Claim in a Toxic Mold Case
There are several kinds of damages you may be able to get compensated for depending on your case, such as:
Hospital bills;
Doctor copays;
Prescription and over-the-counter medications;
Damaged property;
Emotional damages;
Lost wages; and
Funeral expenses if death occurred.
How Our Los Angeles Toxic Mold Lawyer Can Help You With Your Case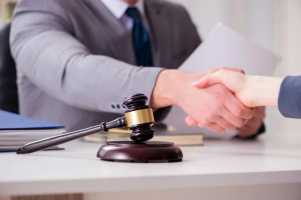 When confronted with the challenges of toxic mold, having a skilled and experienced legal advocate on your side is essential. That's where Jonathan, our accomplished Los Angeles toxic mold lawyer, steps in. With a history of success in handling these cases, he is the ideal choice for guiding you through the complexities of your situation and obtaining the justice you deserve.
Attorney Jonathan's knowledge of building codes, environmental regulations, and health concerns enables him to create a solid legal strategy. He understands each case's unique nature, tailoring his approach accordingly. Throughout the process, Jonathan offers empathetic guidance while effectively pursuing the compensation you deserve.
Trust Attorney Jonathan's proven track record and compassionate expertise for a successful toxic mold case!
Contact Our Experienced Toxic Mold Attorney at JDW Personal Injury for a Free Consultation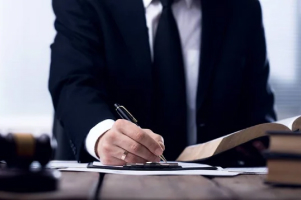 At JDW Personal Injury, our compassionate and qualified mold attorneys can help you determine if the mold in your home or workplace is toxic and if you are owed any financial restitution for damages you incurred due to your exposure to the mold.
Contact JDW Personal Injury to schedule your free consultation to discuss your health concerns with one of our veteran toxic mold lawyers today. Call our Los Angeles, CA, law firm at (562) 568-7831. We also offer support for pedestrian accidents, bicycle accidents, wrongful death cases, and more.