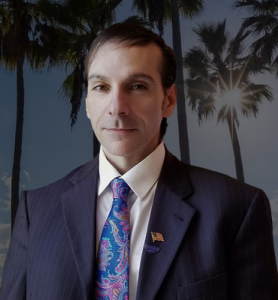 Southern California is a beautiful area with balmy weather nearly year-round. Because of this, dozens of bicycle riders are on the roads with motor vehicles every day.
Unfortunately, many drivers neglect to pay attention to bike riders. Cyclists in Long Beach often have difficulty getting around speeding cars or get run off the road by large trucks. Driver behavior is often responsible for bicycle accidents and the serious injuries they cause, and victims deserve fair compensation for the damages they suffer.
If you think you may have a bike accident case, here's why you should contact an experienced law firm like JDW Personal Injury right away.
Experienced Representation From a Long Beach Bicycle Accident Lawyer for Your Case

A bike crash can be devastating, resulting in serious injuries, medical expenses, property damage, and even death. Securing experienced legal representation from a competent bike accident lawyer can help you in getting back the costs of the collision and compensate you for mental stress and emotional anguish.
At the JDW Personal Injury law office, our Long Beach bicycle accident attorneys can help your family after a cycling accident changes your life.
Bicycle Accident Statistics
Based on the study by the Insurance Institute for Highway Safety, a total of 932 bicycle accident deaths occurred in 2020, which is a 9% increase in fatal bike accidents across the United States. The National Safety Council reports that most traffic accidents involving bicycles happen between the months of May and October when the weather is the warmest.
Common Causes of Long Beach Bike Accidents

There are many possible causes of a devastating bike accident, including:
Improper Turns
Improper or illegal turns are responsible for many bicycle accidents in the Golden State. These occur when a driver makes an illegal U-turn or turns inappropriately when there are signs advising them not to do so.
For example, many traffic signs that warn against right or left turns at an intersection are used at crossings that are frequented by cyclists and pedestrians in an effort to help prevent a car accident caused by an improper turn.
Right-Of-Way Violations
Unfortunately, many vehicle drivers ignore the rights of cyclists in the area, which can easily result in a collision that requires immediate emergency attention. Often, this is the outcome of failure to stop or yield when a cyclist or pedestrian has the right-of-way.
Running Red Lights and Stop Signs
Cyclists and pedestrians rely on traffic signals and stop signs to travel safely on the road. When drivers ignore signals or neglect to stop because they don't see any other cars, they may drive through intersections when cyclists are crossing, plowing into them and causing devastating injuries.
Distracted Driving
Many Long Beach bicycle accidents are caused by distracted drivers who aren't paying attention to their surroundings. For example, say a driver is on their cell phone or adjusting their radio when a cyclist attempts to pass. The driver assumes no one is nearby and changes lanes at the same time, running the cyclist off the road.
Driver Fatigue
Drivers who operate their vehicles while fatigued are another major cause of bicycle accident cases. Data from the Sleep Foundation suggests that "drowsy driving" is just as perilous as driving under the influence of alcohol and should be treated the same way.
Defective Safety Gear
Some collisions involving bicycles have nothing to do with the behavior of other drivers and are actually the result of defective safety mechanisms or poorly manufactured bike parts.
Types of Injuries Sustained in Bicycle Accidents in Long Beach

Some of the most prevalent injuries bike accident victims suffer that require medical treatment include:
Broken Bones
It's not uncommon for a cyclist to suffer broken bones or fractures as a consequence of their body colliding directly with a vehicle or the pavement during a crash. Sadly, this is one of the least serious injuries that can occur in bicycle accidents.
Brain Injuries
Brain damage is common in cycling collisions, especially if the bike rider isn't wearing an adequate helmet. The range of a traumatic brain injury can vary from a mild concussion to severe impairment and often leaves victims with long-term changes to their moods, behavior, memory, and personality.
Spinal Cord Injuries
Along with traumatic brain injuries, damage to the spinal cord is possible during a bicycle accident. This can include bruising, tears, or even complete severance of the cord since nerve tissue doesn't regenerate like other parts of the body can after an injury, and damage caused to the spinal cord in a crash can't be repaired.
Neck Injuries
Neck problems are also common after a serious bicycle accident. This can include whiplash, neck sprains, strains, and even fractures or dislocation of the cervical vertebrae.
Brain Damage
Critical head and neck injuries can result in permanent brain damage after a cycling crash. Even after medical intervention and years of therapy, many people with these types of injuries after a collision never fully recover or return to their past selves.
Permanent Disfigurement
Many injuries that leave scarring can result in permanent disfigurement that requires plastic surgery to correct. In some cases, a person's appearance can't be restored and they must live the rest of their lives disfigured.
What To Do After a Bicycle Crash in Long Beach, CA

If you or a loved one were involved in a cycling accident caused by a negligent driver, there are several steps you should do to safeguard your right to file a claim:
Get the other driver's insurance information. If possible, get the name, address, telephone number, and other contact information of the driver who caused the incident; if you can't, see if someone on the scene can do so for you.
Get medical attention. Don't wait to go to the hospital or seek a doctor, even if you feel fine or like your injuries can be treated at home. You need to establish a record with a medical provider as soon as possible following the collision.
File a police report. If you didn't call the police to the scene of the crash, you should also file a police report later after you've received medical attention.
Contact a bike accident lawyer. A veteran Long Beach bicycle accident attorney can help victims of bike accidents navigate the challenges presented by the legal system and will advocate for them to receive the full and fair financial compensation they deserve.
Establishing Negligence in a Bike Accident Claim
A key component of building a strong bicycle crash claim is establishing negligence. This means proving that the person(s) who caused the collision was careless or neglected to provide reasonable care to the cyclist as is required by law.
For example, in a wrongful death claim, you would need to establish the following:
That your loved one perished as a direct result of the other person's actions
That their actions in the situation were unreasonable or broke the law
That your family suffered financial and emotional damages because of the demise of your loved one. 
If successful, you can obtain financial restitution for damages like funeral expenses, lost future wages and financial support, and lost consortium. Qualified Long Beach bicycle accident attorneys can help you determine if your family is eligible to file a wrongful death claim for your loved one's passing.
Statute of Limitations for a Bicycle Accident Claim
Like with other types of accident claims, there's a statute of limitations for bicycle accidents. Injured victims only have two (2) years from the date of the collision to contact a bike accident lawyer to file legal documents on their behalf before the deadline for personal injury litigation is up.
Eligible Compensation for Long Beach Bike Accident

Bike accident victims may be eligible for a wide variety of compensation types depending on the circumstances of their case, including:
Medical bills. The cost of a victim's medical expenses is considered "economic" damages, and reimbursement is calculated at a one-to-one ratio. This means you can expect to be compensated for at least the cost of what you have paid out of pocket for the collision.
Lost income. Lost wages are also a form of economic damage and can be added to the total cost of the collision in their entirety.
Emotional trauma. Bike accidents can result in extreme mental stress and trauma. Many victims endure Post-Traumatic Stress Disorder (PTSD), which can affect their ability to live a functional and fulfilling life after the incident.
Punitive damages. Bike riders may be eligible for punitive damages, provided the accident was caused by extraordinary negligence. These damages are designed to penalize the responsible party for egregious behavior that goes beyond ordinary carelessness.
Contact Our Long Beach Bicycle Accident Lawyer at JDW Personal Injury Today

If you were involved in a bicycle accident that caused you to sustain severe injuries, you may be entitled legally to file a personal injury lawsuit to recover damages you incurred as a result of the accident.
Call JDW Personal Injury now for a free consultation so we can examine and explain to you your personal injury case at (562) 568-7831.
Long Beach Bicycle Accident FAQs
Should I speak with my insurance adjuster before I call a law firm after a bicycle accident?
After obtaining any medical care that you need after a bicycle accident, it is crucial that your next phone call would be to a personal injury law firm. Most accident lawyers provide a free case review, and if you hire them, they can work directly with your insurance adjuster on your behalf.
What if my insurance company doesn't pay my personal injury claim?
There are several reasons an insurance company might deny your bicycle accident claim, like:
You never sought medical care after the incident, or you waited too long to do so. Your insurer may argue that your injuries weren't serious if you waited to get medical help or didn't get any at all.
You never filed an initial police report for the incident. The same argument that the crash wasn't serious may be used against you if you never called the police after the incident.
Your hospital records don't match up with your reported injuries. The medical records generated after you are seen must match the initial accident report, or your insurer may try to suggest that you're exaggerating your injuries.
You were hurt by a hit-and-run driver and didn't have uninsured motorist coverage. If you don't have uninsured or underinsured motorist coverage and you were hit by a driver who fled the scene of the accident, your insurer may be able to legally deny your claim.
How much is my Long Beach bicycle accident lawsuit worth?
How much money a personal injury case after a bike crash will be worth depends on several factors, including the seriousness of your injuries, the cost of your medical bills, any lost wages from time spent away from work, and other expenses or emotional damages you incurred as a result of your bicycle accident.
The best way to appraise how much your claim may be worth is to consult with a Long Beach bicycle accident lawyer who is well-versed in working with injured victims to get them the compensation they and their families deserve.
Our Long Beach bicycle accident lawyer can help you negotiate with your insurance company to get fair compensation for medical treatment, property damage, lost income, and other damages after being involved in a serious accident caused by someone else's negligence. Call JDW Personal Injury today for a free consultation to discuss your legal options by dialing (562) 568-7831. Serving Los Angeles County and surrounding areas in Southern California.